CMC O Series - Type 1 Mild Steel Metering Cabinets (Ontario Hydro Version)
Hinge Door With Handle and Viewing Window
Product Application:
Designed for certain specific Ontario metering applications.
Product Construction:
Spot welded 16 gauge steel construction.
Heavy duty padlockable "L" handle.
Viewing window with removable cover plate.
Pre-mounted ground lug.
Inner panel with pre-drilled holes and mounting bracket.
Oil resistant gasket.
Product Finish:
Enclosure and cover are finished in ANSI 61 grey inside and out.
Inner panel is finished in ANSI 61 grey powder coating.
How To Order
Hammond Manufacturing Electrical Enclosures
Customisation Options
Share This Product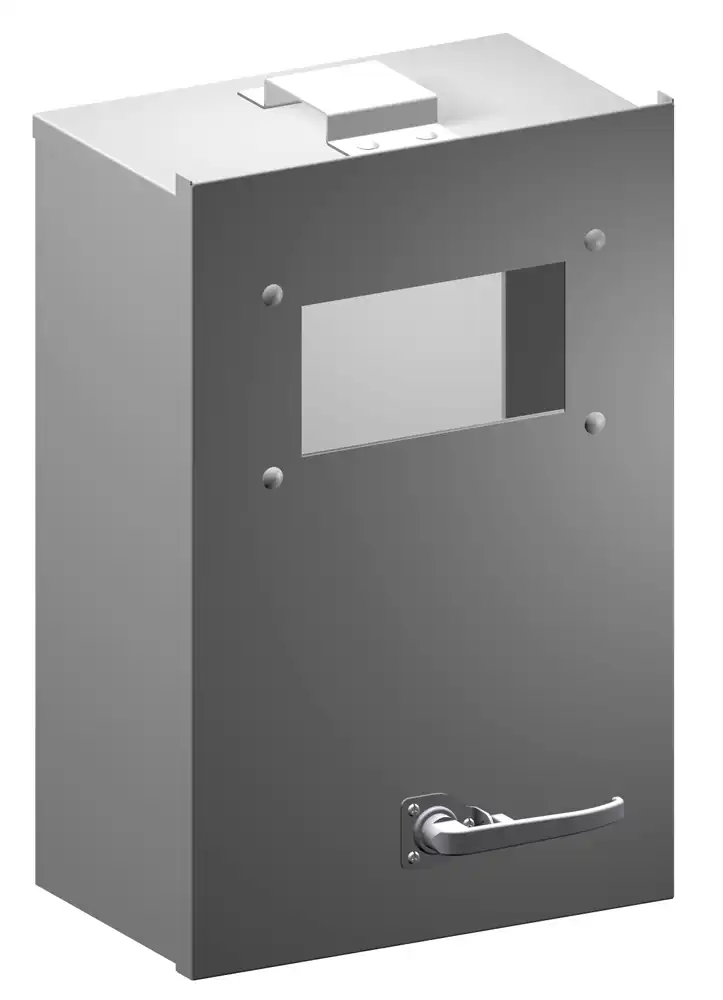 Part No
Product Information
1+
10+
25+
50+
More
CMCO241610
Please Click Link For More Information
P.O.A.
P.O.A.
P.O.A.
P.O.A.
More....

For pricing confirmation and stock availability please contact us
Modified Electronic Enclosures
Almost every enclosure will need some kind of modification to be useful. In house modifications can be tedious, over complicated and a distraction from your main core business. A third party shop can add time and expense. Let us help you to deliver quality products made to your exact specifications.
Why choose Hammond Manufacturing to modify your enclosure
Hammond Manufacturing offers a wide selection and massive inventory of enclosures ready to be modified.
Typically the minimum order quantity is 25 pieces. This can vary depending on product and service required. Please note KGA Enclosures does not add on any charges.
Hammond has an experience enclosure modification team and two dedicated modification facilities in North America and the United Kingdom. They are knowledgeable, available and capable.
Hammond Manufacturing helps eliminate scrap and design errors with approval drawings to confirm correct interpretation of your deign required. Many orders will also include a fast delivery of sample enclosures for your inspection. These steps ensure that your assembly fits perfectly before heading into the mass production stage.
Popular modification services offered:
Holes
Cutouts
Tapping and countersinking.
Pressed-in hardware (Studs, Standoffs)
Silk screening
UV Printing
Special colours
Special length extrusions
Pre-Installed accessories
Available services vary by product